The BAcC Annual Conference
Click on the speaker names below to read their biographies and talk synopsis'
New to this year's programme, and taking place on roundtables, join one or all of our open discussion sessions where you will get a chance to discuss a variety of topics with our speakers and your fellow practitioners. 
Integrated Projects
Long Covid
Lost in Translation
The Internet Wars
Integrated Projects
PSA Accreditation Register status enables GPs to refer to BAcC members for acupuncture. The structure of healthcare in the UK is being reformed with the establishment of Integrated Healthcare Systems (ICS). ICS' potentially offer opportunities for BAcC members, especially if working in collaboration with the NHS, local councils, community and voluntary organisations. The BAcC have made grants available to support members in developing integrated projects.
In this session we will discuss the opportunities and challenges of working in collaboration with mainstream healthcare services and other organisation such as charities. We will also consider what is the best strategy for providing real world examples to promote acupuncture. Join our experienced speakers in this area who will be sharing their experiences:
Beverley de Valois
Naji Malak
Claire Diola
Robin Sunley
Long Covid
Lost in Translation
The Internet Wars
Thank you to our generous sponsors for supporting the conference. If you're interested in sponsoring, please contact Helen Gibb on events@acupuncture.org.uk for further details. 
Su Wen Herbs – Headline sponsor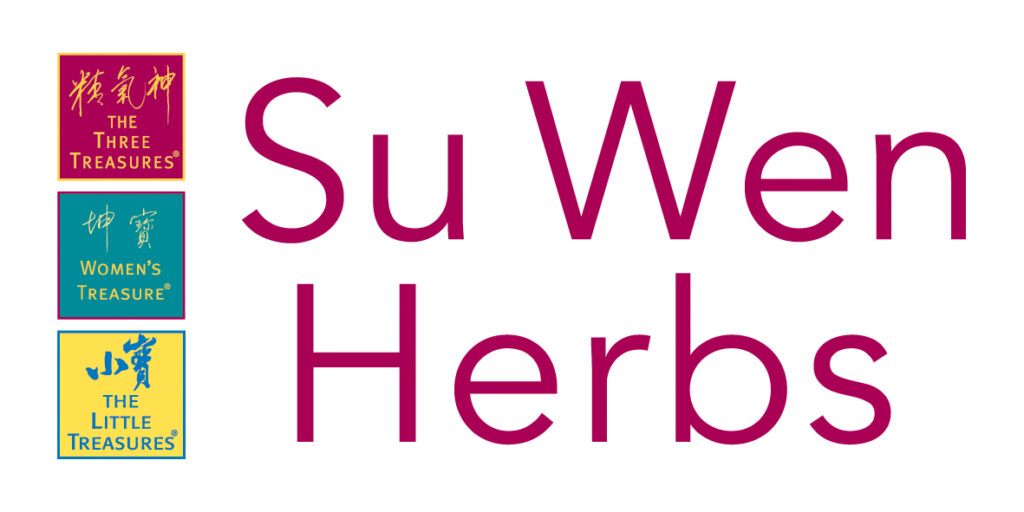 Designed in 1994 by Giovanni Maciocia®, world-renowned author, acupuncturist and herbalist, Su Wen Herbs® supplements are based on his over 39 years of research and clinical experience, to better address patterns displayed by patients in modern practice.
The Su Wen Herbs® range of formulae consists of three lines:   
The Three Treasures® – Classical Formulae for the Modern World   
Women's Treasure® – Traditional Formulae for the Modern Woman   
The Little Treasures® – Ancient Formulae for the Modern Child  
Manufactured in the Netherlands to comply with HACCP Plus guidelines and recently relaunched in the UK, Su Wen Herbs meets the BHMA's GHMSS herbal standards and the RCHM's herbal standards, and is proud to be a BHMA and RCHM approved practitioner supplier. Please note, practitioners must be fully qualified and insured to prescribe these food supplements.
suwenpress.co.uk
AcuPrime – Exhibitor 
At AcuPrime we supply acupuncture products at sensible prices, simply put we're your direct link to the manufacturers. We aim to deliver excellence throughout the UK to practitioner's and wholesalers alike.
Take a sneak peek into what we have to offer with an exclusive BAcC discount code: BACCMEETINGPOINTS  
See you at the conference, come say hi!
acuprime.com
The Harmony Principle – Exhibitor 
Rooted in the phases of the Five Elements and their corresponding five seasons, The Harmony Principle is a seasonal self-care programme that invites you to deepen your connection with nature, and yourself. We offer practitioners (and their clients) an easy framework for harnessing the power of nature's Creative Cycle. Live in harmony with the energy of the seasons with our online programme. 
theharmonyprinciple.com
NCA – Exhibitor 
NCA have been at the forefront of TCM education since 1988 and we're delighted to be back in-person at the BAcC conferences, showcasing our exciting professional development courses:
MSc/PGDip in Chinese Herbal Medicine: fully online for both class and clinic
MSc in Advanced Acupuncture Practice: develop your practice and building towards an MSc at your own pace
Certificate in Chinese Medicine Nutrition: brand-new online course launching in 2023
Check out The Practitioner Hub, NCA's home for offering practitioner events, forums, supervision and support. We look forward to welcoming you to our stand. 
nca.ac.uk
Scarboroughs Health – Exhibitor 
Experts in acupuncture supplies and first class customer service with the personal touch!   We're so looking forward to meeting our customers again, face to face. Scarboroughs are long established specialists in acupuncture, electro acupuncture devices, moxa and clinic supplies.  Apply BACC10 voucher code for 10% discount. 
YourClinic – Exhibitor 

YourClinic is platform that makes life easier for patients and practitioners; from booking to patient notes and integrated MYMOP data collection all to reduce the admin burden. We will use the data collected to push for greater recognition and uptake of acupuncture, nationally and beyond. 
yourclinic.care
For any queries, please contact us on events@acupuncture.org.uk or 020 8735 0400 and select 4 – Events and CPD. If we are not able to take your call, please leave a message and we will get back to you.